Over 12,000 Shed Plans
& Woodworking Projects
Affiliate Tools & Resources
Here are all the tools and resources you can use to start your promotion. We've got banners, graphics, custom branded PDF, swipes and more...
https://www.MyShedPlans.com/cb?cb=xxxxx
Replace 'xxxxx' with your ClickBank nickname.
We offer  multiple landing pages. If you're using FB Ads, please use the FB compliant lander.
The shed plan opt-in page is perfect for affiliates who want to offer giveaways.
NEW! FaceBook & Adwords Compliant Landing Page
No exit pop up, no autoplay, FB and Adwords compliant
Your Affiliate Link:
https://ryanshedplan.com/main/?aff=XXX&tid=track

Replace "YourClickBankID" with your real ClickBank ID.
Replace "tracking: with any tracking ID you want.
Free Shed Plan Opt-In Lander (High conversions)
Target Page: https://www.myshedplans.com/go/freeshedplans-2/
Your Affiliate Link For Free Shed Plans Giveaway Lander
https://hop.clickbank.net/?affiliate=xxxxx&vendor=shedplans&cbpage=optin

Replace "xxxxx" with your real ClickBank ID.
Use &tid=tracking at the end of your custom URL to track clicks
You will still get commissions for email followup purchases made by your visitor
Landing Page Without Exit Pop-Ups With AutoPlay:
Target Page: https://www.myshedplans.com/go/vsl-n/
Your Affiliate Link For Landing Page WITHOUT Exit Pop Up or Opt-Ins:
https://hop.clickbank.net/?affiliate=xxxxx&vendor=shedplans&cbpage=noexit
Replace "xxxxx" with your real ClickBank ID.
Use &tid=tracking at the end of your custom URL to track clicks
CONTACT SUPPORT if you need more custom landers to free plans and content
Here are some banners and images you can use to help promote MyShedPlans...
To make it easy for you we have provided a complete individual html code under each banner of your choice. Simply copy the banner/html code under the chosen banner and just copy it straight into your Notepad where you will need to replace 'xxxxx' with your ClickBank ID.
Here are product images you can use on your site. You can either save them or hotlink to these images.
Shed Images You Can Use On Your Site:
You can download and save these images to use on your websites/blogs to promote MyShedPlans. These images work great when combined with our banners.
If you're looking for a list of keywords you can use to start promoting, I'm offering you an extensive keyword list to help get you started right away - no need to waste your precious time doing keyword research.
These are researched through various keyword tools and they are proven high conversion keywords.
build a shed
build shed
build shed plans
building a shed
free shed plan
free shed plans
free woodworking plans
garden shed
garden shed plans
garden sheds
garden storage shed
garden storage sheds
outdoor shed
outdoor sheds
outdoor storage sheds
plans for outdoor shed
plans for a shed
plans for shed
plans for sheds
shed blueprints
shed building
shed building plans
shed plan
shed plans
shed plans free
sheds plans
storage shed
storage shed plans
storage sheds
wood shed
wood shed plans
wooden garden sheds
wooden shed
wooden sheds
woodwork
woodworking
woodworking plans
woodworking projects
This is a presell articles and some general article packs that you can download to use if you're promoting MyShedPlans. You can use the articles in your blog or any affiliate webpage.
Right click to download these zip files. There are several articles in each zip package.
IMPORTANT NOTE: Remember to REWRITE these articles for uniqueness. Do not copy and paste these articles wholesale as Google will not rank duplicate content.
If you have your own opt-in mailing list/newsletter, sending a solo email to your subscriber's list can yield tremendous results very quickly.
How does one build an opt-in list? Well, there are many subtle ways and more straightforward methods to build a decent list of loyal subscribers that converts well. First you have to get an autoresponder. For a high quality autoresponder that we use, we recommend Getresponse.
You can offer a free plan in exchange for their name and email. The visitor opts in and subscribes, and you can market via email over and over again
Here are some sample email templates you can use to promote.
Click on the link to expand:
SHOW EMAIL #1
+
subject: [firstname]], grab 12,000 shed plans inside... (open now)
subject: get access to 12,000 shed plans inside...
subject: Build sheds easily with this collection of 12,000 plans
subject: How to build sheds like lego bricks...
GET ACCESS TO 12,000 SHED PLANS
Hey there,If you enjoy building sheds like I do, here's a great site for you to download shed plans
Get access to 12,000 shed plans >> (aff link)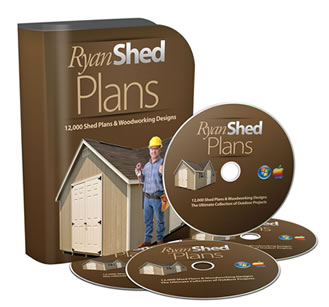 Plans So Complete, They Build Themselves!
Ryan is giving away over 12,000 step-by-step and easy to build shed plans...with instructions so precise, they practically BUILD THEMSELVES!
It is simply one amazing collection with the largest amount of shed plans I've ever come across...
Download over *12,000* fully detailed shed plans and start building your next shed easily and quickly
But you got to act fast because this is a time sensitive offer.
I've been told by Ryan that his special launch price will end in the next few days.
If you want to build sheds the EASIER and FASTER way, than I urge you to get in while the offer is still available.
Your Name
P.S. If you've any interest in shed building, you owe it to yourself to visit his site. You'll get tons of inspiration simply looking at just a couple of his designs!
SHOW EMAIL #2
+
subject: Check out these super sheds
subjects: 4 super sheds you can build right now...
Hey, its (your name),
Yesterday, I sent you a link to MyShedPlans, so I just wanted to check in with you and see if you had a chance to go through it yet...
One of the reasons why I love Ryan's offer is the fact that it makes building sheds as easy as "lego bricks"
In other words...
You'll never need to worry about cutting the wrong size, spin in circles or waste time trying to figure out what goes where...
With Ryan's detailed shed plans, it makes building sheds a breeze - just like putting lego bricks together!
Check out these sheds you can build in a weekend or less:

Doesn't these look amazing?
If you'd like some help doing this yourself, I'd recommend checking out MyShedPlans 12,000 plans package
You'll be able to create the kind of shed, your neighbors and other woodworkers will secretly ENVY (while mumbling "nice job" under their breath)...
If you're really serious about building sheds without the overwhelm, confusion and frustration, then this is your ideal first step.
Ryan's plans covers every single thing you need to build an impressive new shed that will get the awe and respect of the most seasoned woodworker.
But you have to see them to appreciate what he has put together for you.
Click here to access 12,000 shed plans now
This low price is only for a limited marketing test, so it won't be available for much longer.
If you're even the slightest bit interested, I would grab it now while you still can and while it's still fresh in your mind.
See you on the inside!
(NAME)
SHOW EMAIL #3
+
subject: Last chance? Don't miss this out...[[firstname]]
Yesterday, I share with you a link to 12,000 shed plans you can download immediately
Now if you really want to build amazing sheds easily and quickly (and I'm guessing you do), then this is the only resource you'll need.
It's time to stop letting home improvement stores rip you off with OVER-PRICED kits and time to start taking matters into your own hands...
Click here to access 12,000 shed plans now
UPDATE: Ryan has also informed me that orders are coming in thick and fast so the offer price will end at midnight tonight.
======================================
The Offer: Ends MIDNIGHT Tonight
======================================
Regular price: $97
Special price: $37
Don't miss out on this because Ryan will bump his 12,000 shed plans package to the price of $97 tomorrow.
This is probably your LAST chance to get in at the discount.
Your Name
P.S: I've used Ryan's plans to build my own 10x12 storage shed last week for my family..
It is simply one amazing collection with the largest amount of shed plans I've ever come across...
Get The Mega Email List For 25+ More Templates
Promote more woodworking products with this mega autoresponder series. Just plug your affiliate link in and load it up into your autoresponder
There are 25+ email promotion templates for other related products... many of these woodworking offers are not even listed in the marketplace yet!
The total commission you can potentially earn from these email series is over $530!
Download the word doc file below:
mega-autoresponder.docx - 1.28 MB
Once again your Affiliate Hoplink:
https://www.MyShedPlans.com/cb?cb=xxxxx
Replace 'xxxxx' with your ClickBank nickname.
To your affiliate success!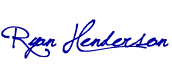 P.S: I am ALWAYS seeking joint venture opportunities. I believe relationships are the foundation of every good business, and I am always open to offers to do joint ventures with other merchants looking to boost their sales.
If you are interested in pursuing a joint venture with me, please send me a ticket and we'll work something out
RyanShedPlans, 405 Cedar Pine Ct, Riverside, CA 92505, United States